Hi, I'm John-Paul Flintoff.
Writer, mostly, and a performer and illustrator. Based in London.
Writing
My books are listed on this page.
Worked for 15 years as writer and associate editor on some of the best newspapers and magazines in English. At The Financial Times I was staff feature writer, closely involved in setting up the current Saturday magazine. Moved from there to a contract at The Sunday Times.
Journalism included many kinds of stories. Particularly enjoyed immersive storytelling, about working as bin man, executive PA, scuba diver, poet, taxi driver, tailor, gardener, ice-cream salesman, hairdresser, assistant undertaker, bit-part player in pantomime, waiter, illustrator, high-wire window cleaner, photographer, very amateur boxer, karaoke singer, rat catcher, and more.
Very good, very funny.
In fact... it made me laugh.
Harold Pinter, Nobel-winner
Speaking
Public speaking is something anybody can do, with a bit of thought and practice. I wrote a book about it having delivered speeches and workshops on four continents, to as many as 5,000 people at once.
I got into speaking in the first place because I was invited to talk about other books I'd written.
I trained with Keith Johnstone, the great pioneer of theatrical improvisation, and I teach others what he taught me about performance, because it perfectly complements the text-based approach to speaking.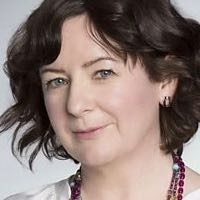 It's not often we have
a paragon on the show... very funny.
Jane Garvey, BBC Radio 4
Making art
Art helps me to make sense of what is difficult, and to find beauty in the everyday. It helped me to get over a breakdown.
I draw, paint and make physical objects. I have a lifelong fascination with folding paper and making books.
When I was 14, I submitted a painting to an adult competition in London and won a special award. It was a seascape, but also about people: a couple stood on one side, and a solitary figure on the other. I've never stopped being interested in connection / exclusion.
John-Paul Flintoff is the most
practical dreamer I know.
Philippa Perry, BBC Television